CAMERA & STUNT WINCHES

FOR TV AND FILM
Manoeuvring objects like helicopters can be difficult, but at NMT Film and TV Crane Hire, we make it look easy with our array of cranes to hire and camera & stunt winches.
With an arsenal of articulating access platforms that steadily reach out further than industry-standard cherry pickers and telescopic forklifts, our selection of cranes are tailor-made for any film or TV set.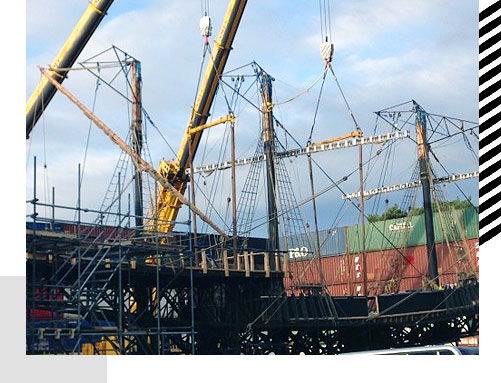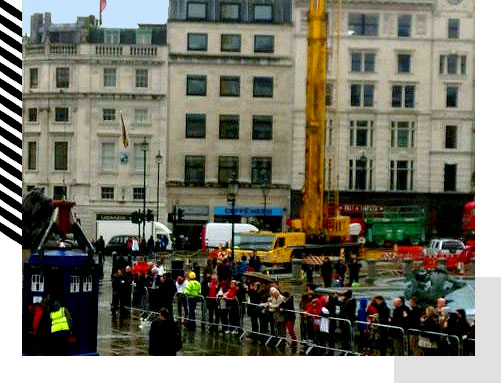 OUR CAMERA

AND STUNT WINCHES
Whether it is for films or TV, live events such as music festivals, or extreme sports, NMT Film and TV Crane Hire provide top of the range equipment which has been widely accredited, ensuring that the service and experience will be second to none.
Our work may be easily recognisable in some of your favourite films, too. The helicopter scene with Brad Pitt in zombie thriller 'World War Z' was constructed with NMT cranes, and the 700 tonne Terex all-terrain crane was used to film the runway race scene in 'Fast and Furious 6'. We have also used our haulage service, which consists of Volvo and Izuzu lorry loaders with drawbay trailers, to transport items all over the UK.
ACCREDITATION
All our on-site operators are fully licensed and accredited to handle our specialised equipment, and all our equipment is regularly serviced and safety tested to ensure a high level of performance on every job. Our camera and stunt winches, mainly the telehandler, are also able to work with telescopic boom extensions, as well as fixed and rotating carriages, buckets, truss jibs, and other attachments which may be needed depending on your requirements. Whether you are suspending cars in the air or manually manoeuvring a helicopter, our operators have been expertly trained and are able to advise on the practicalities for each stunt.
CONTACT US
Our camera and stunt winches are tailor-made for Hollywood sets, and if you are interested in our services for your production, contact us through our digital messaging service or give us a call on 01753 785351.
LATEST NEWS
No posts found